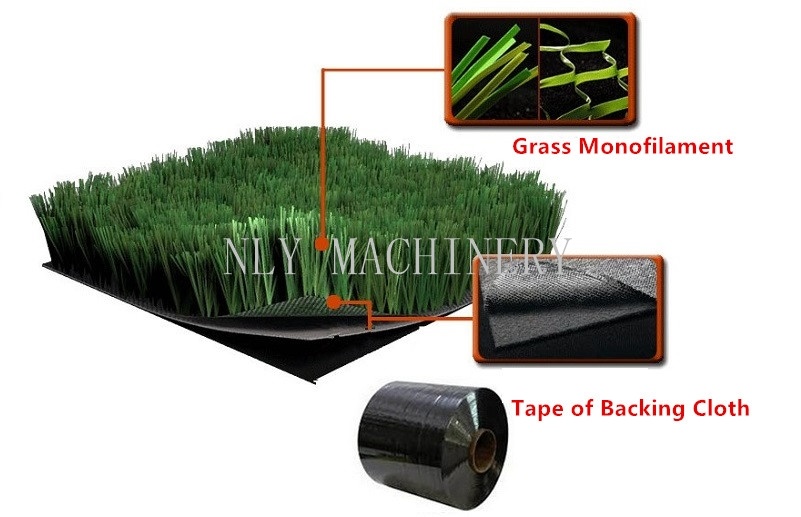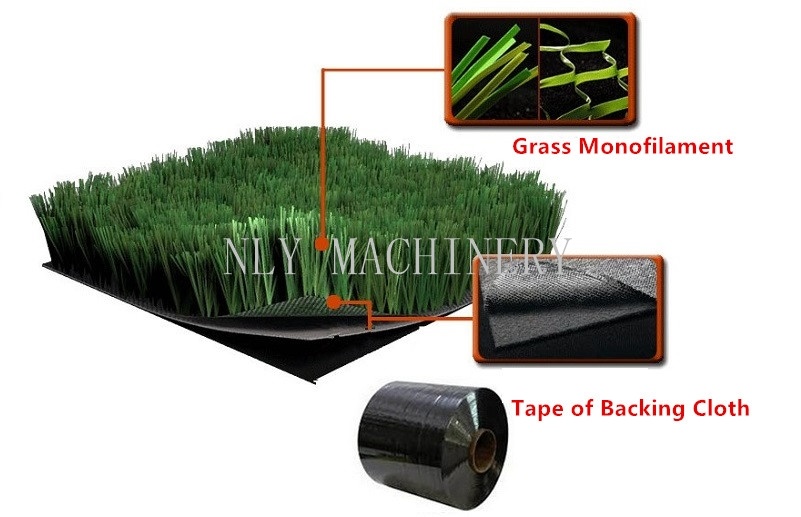 Flat Film Stretching Extruding Machine for Tape of Carpet Base Cloth
---
focusing on manufacturing of plastic extrusion machines : PET monofilament extrusion lines , Nylon monofilament making Machines , HDPE monofilament extruder , brush monofilament extruding machine etc.
Flat Film Stretching Extruding Machine for Tape of Carpet Base Cloth

---
Application
---
Tape of Backing Cloth for Carpet and Artifical Grass
Machine Pic
---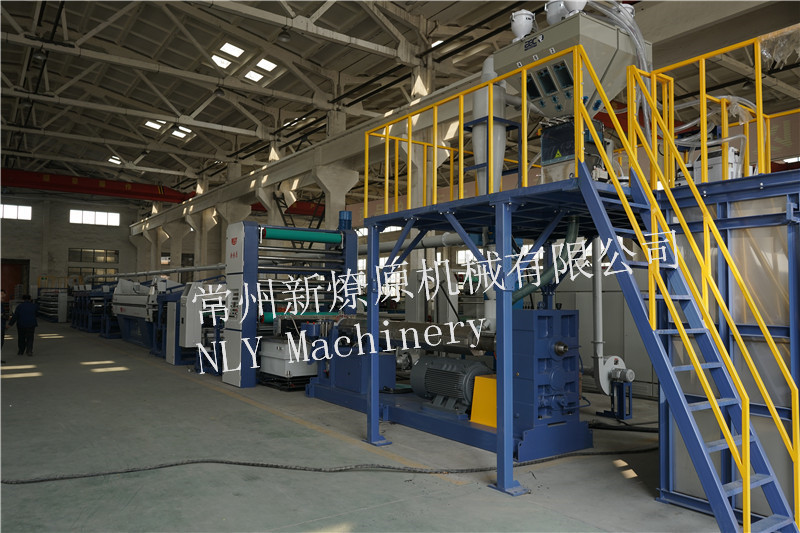 Machine Features
1.Using 3+1 position dosing system
2. Melt pressure on-line inspection and display digital intelligently
3. Automatic double layer screen exchangeer
4. The cooling water tank has water constant stabilizer
5. Use X-ray to inspect the thickness of film on line and record all data
6. Rotary knife stand with 5 kinds of knife for continuous using
7. Double layer oven is opened by double cylinder which makes the structure more fluent
8. Specially designed passage, making hot wind distribute evenly
9.Hard chromium plating heating roller can reach 250 degree sets the yarn perfectly
10. High quality reciprocated screw with critically process
11.
European standard safeguard system
Main technical parameter:
| | | |
| --- | --- | --- |
| Item | SJPL-D110×33-1100×2 | SJPL-D120×33-1500 ×2 |
| Max extrusion volume | 580kg/h | 650kg/h |
| Screw Diameter | 110mm | 120mm |
| Ratio of L/D | 33:1 | 33:1 |
| Rotation speed of screw | 20-120r/min | 20-120r/min |
| Length of mold lip | 1100mm(double lips) | 1500mm(double lips) |
| Max production speed | 280m/min | 280m/min |
| Flat yarn fibre scope | 60-200tex | 60-200tex |
| Drawing ratio | 4-10 | 4-10 |
| No.of winder | 352Spindles | 480Spindles |
| System installed capacity | 430kw | 500kw |
| System normal operational capacity(about) | 258kw | 300kw |
| Overall dimension(L×W×H) | 43000×3830×2700mm | 50000×3900×2800mm |
| Total weight | 35T | 40T |
Product inquiry
Our staff will contact you as soon as possible. If you need any other services, please call the service hotline at
+8613706127688​
Xilin Town, Changzhou City, Jiangsu Prov, China
---
---
Copyright © Changzhou New Liaoyuan Machinery Co., Ltd